Veronica Avluv will be attending a production in Spermastudio in July.
Date and Location?
Date: 27th July 2018
Entry: 7:00pm Start: at 8:45pm UTC+2
GEM-Film
Im Brömm 9
45896 Gelsenkirchen
Your part of production cost's : 70€
If the participant can present an original lab test (not older than 10 days), the participant fee will be reduced by 20 €.
This is a "without condom" production.
The following must be made in writing:
If you want to participate with us, we need the following information from you that you have to specify on a actor contract.
– Name.
– Date of birth.
– ID or passport number
All information is kept confidential and not stored on a storage medium that can be reached online.
Why do we need this treaty?
If requests come if all participants are 18 years or older, we must be able to prove that the participants at least 18 years at the time of the shooting.
Yourself it is up to the recordings participate with a mask. Please use your own mask!
To participate in the production, registration is required.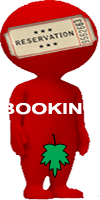 Read More